Best meditation apps with great design
Health & Fitness
Productivity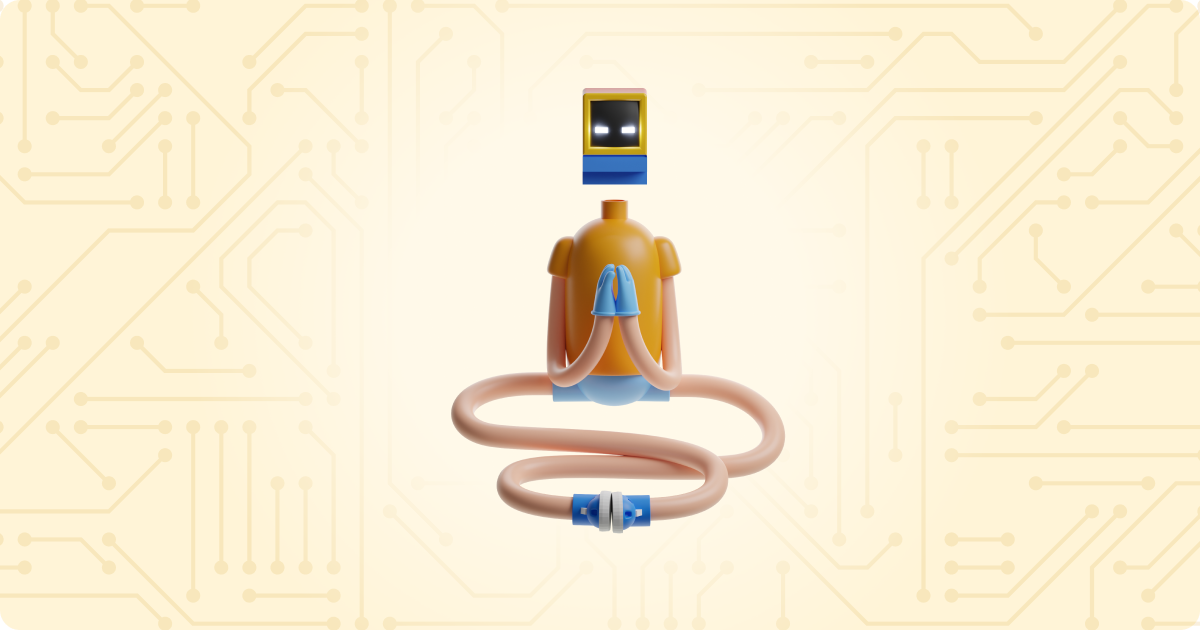 From reducing stress and anxiety to improving your overall mental health, the benefits of meditation have been known for centuries. Studies show that as little as 10 minutes of daily meditation practice can significantly improve mental well-being.
Currently, there are countless meditation apps on the market. Design plays an important role in creating a feeling of relaxation and mindfulness. Here's our selection of the top 10 best designed meditation apps for 2021.
1. Headspace
One of the best apps to start with if you're completely new to meditation is Headspace. It has a wide range of mediation topics narrated by hypnotic voice of Andy Puddicombe. The adorable whimsical illustrations by Karen Hong are amazing at explaining complex meditation techniques.
Freemium. Subscription at $12.99/month or $69.99/year.
2. Wild Journey
Made by indie makers, Wild Journey offers various meditation sessions accompanied by rich landscapes and ambient nature sounds. Stunning natural sceneries illustrated by Sterre Verbokkem change slightly on each visit offering a unique experience every time.
Freemium. Subscription at $6.99/month or $44.99/year.
3. Meditation Nest
Meditation Nest promises to help you reduce stress, improve focus, sleep better and breathe easier. It has multiple mindfulness sessions, sleep stories and ambient sounds including ASMR, each matched with a charming illustrated scene.
Freemium. Subscription at $15.99/month.
4. Calm
Calm is one of the best known meditation apps on the market. It contains hundreds of guided meditations, sleep stories and breathing programs, many of which are narrated by famous people. Beautifully designed microinteractions and transitions are the foundation of the UI.
Freemium. Subscription at $69.99/year.
5. Medito
If you're looking for a meditation app that's completely free check out Medito. Run by a nonprofit organization, Medito offers several meditation courses on various topics. Each course is paired with amazing illustrations from the Absurd Design collection by Diana Valeanu.
Completely free.
6. Calmaria
Calmaria is a great minimalist app if you need to take just a quick breather. Designed by Fabio Sasso, this app guides you through a breathing exercise of 4 breaths. Just enough to calm you down and strengthen your focus. And if that's not enough you can always take another round.
Completely free.
7. Pocketcoach
If you're looking for something more than just a meditation app, Pocket Coach is for you. Meditation is just one of the many features of this beautifully designed digital mental therapist. It helps you to overcome anxiety, stress and panic by teaching you coping skills to handle anxious feelings and panic attacks.
Freemium. Subscription at $9.99/month or $69.99/year.
8. Pause
If you feel like traditional meditation doesn't do it for you, try Pause. This app has various exercises on focus attention to increase mindfulness and induce relaxation. Brilliant design by guys behind Monument valley creates a calming audiovisual experience.
Freemium. Subscription at $3.99/month or $27.99/year.
9. Balance
Focused on personalized experience, Balance creates a custom meditation program based on your goals and preferences. It promises to get more effective over time as you share more information. The clean UI features subtly animated pastel line illustrations.
Freemium. Subscription at $11.99/month or $69.99/year.
10. Relax Melodies
Titled as the "Best for sleep" app, Relax melodies is there to help you whenever you're having trouble falling asleep. Besides guided meditation, the app also offers a wide library of ambient sounds and bedtime stories to help you fall asleep faster.
Freemium. Subscription at $9.99/month or $59.99/year.
Subscribe to our weekly newsletter to get notified about new finds!